Oxbotica partners with NEVS to reshape the future of urban mobility with fleet of shared, self-driving, all-electric vehicles
Oxbotica and NEVS have signed a long-term strategic partnership to develop a fleet of self-driving, all-electric vehicles to be deployed on public roads by the end of 2023, revolutionising urban mobility and enabling communities to reduce carbon emissions.
Oxbotica, a global leader in autonomous vehicle software, is collaborating with NEVS, leading innovators of shared mobility solutions, to integrate its Oxbotica Driver autonomy system with the NEVS 'Sango' vehicle. Together, the companies are developing a safer, more sustainable, and accessible passenger transportation solution for urban environments.
An initial fleet will be deployed on geo-fenced public roads next year, followed by multiple projects in Europe in 2024. From 2025 onwards, the solution will be scaled across the globe, as part of the NEVS mobility ecosystem, which comprises the 'Sango' vehicle, a fleet management system and an app as the user interface.
The wide scale adoption of shared, all-electric urban transportation has the potential to reduce congestion and radically lower emissions by replacing privately-owned, carbon-emitting cars with low-emission electric multi-passenger vehicles*. In addition, fewer cars on the roads will improve road safety, reduce the demand for parking spaces, and enable city planners to reimagine urban landscapes and introduce more green spaces.
The NEVS 'Sango' vehicle is designed specifically for autonomous driving and optimised for shared passenger transportation in cities. The all-electric, fully autonomous vehicle has an adaptable, flexible interior. Six movable seats can be operated in social or family mode for riding with friends or loved ones, while privacy walls can create four smaller areas for shared, private journeys.
The vehicle will be driven by Oxbotica's full stack autonomy system, Oxbotica Driver – a low-energy-use, high-performance suite of technologies that works safely and seamlessly with any sensor, vehicle, or platform.
Oxbotica and NEVS share the same vision: that shared, electric autonomous transport is the future of urban mobility. The partnership is the latest of Oxbotica's autonomous vehicle deployments into key industries where the technology can transform economic, sustainability, and safety metrics.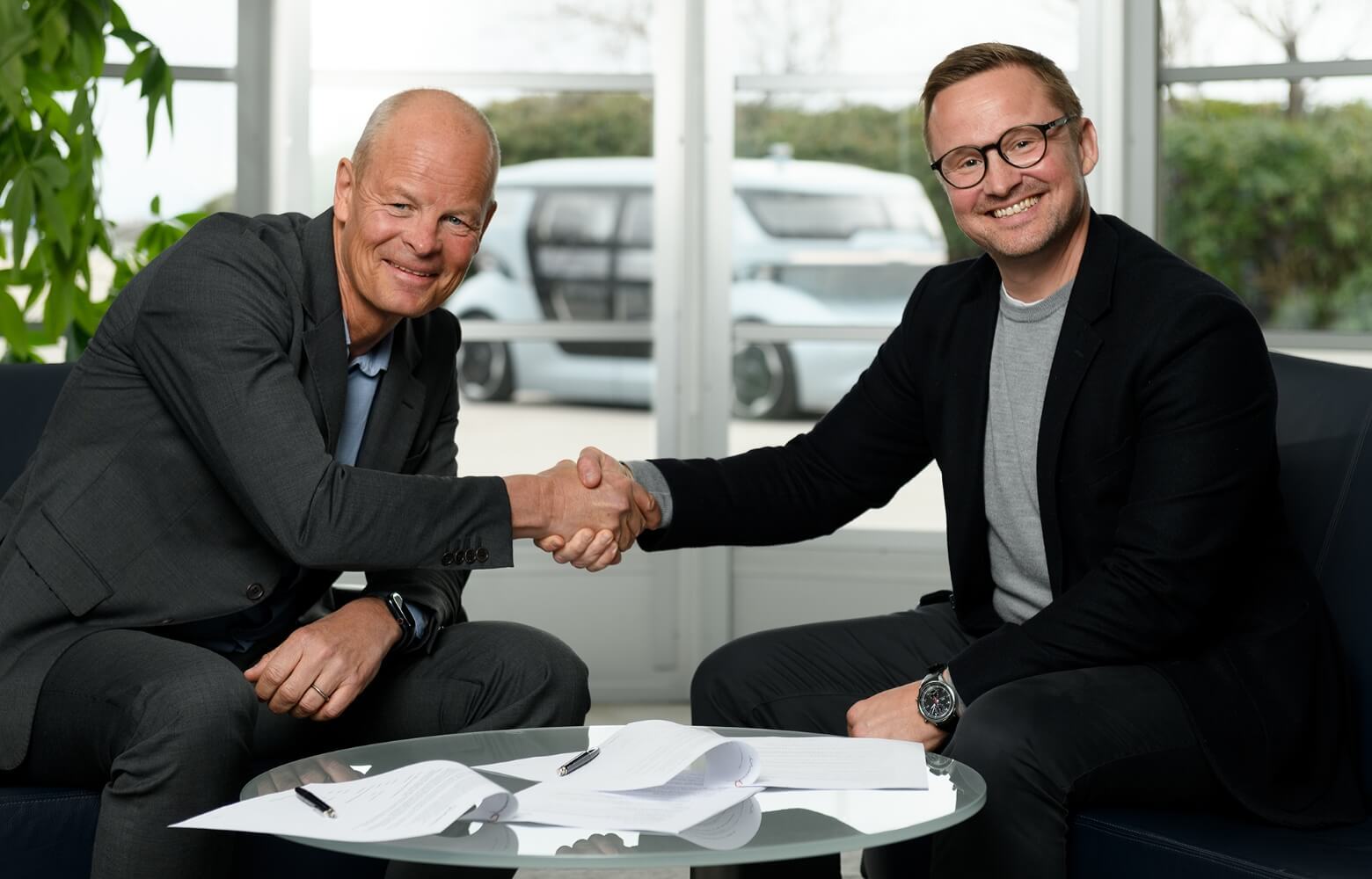 Gavin Jackson, CEO at Oxbotica, said: "The combination of Oxbotica Driver and this stunning, next-generation, electric vehicle is a perfect match. It allows us to create an urban mobility service that will make roads safer, cleaner, and less congested and provide customers with a new way to travel. The partnership will truly change how the Earth moves and I can't wait to see the first vehicles out on the road next year."
Stefan Tilk, President at NEVS, said: "Having a partnership with Oxbotica and being able to progress substantially with its autonomous stack as the "driver", will indeed make the ecosystem of our mobility solution complete. Through this partnership we will be able to deploy pilots and commercial fleets – ensuring a breakthrough in the movement of people in a green safe and smart way, paving the way for sustainable cities."
NOTES TO EDITORS
* The Oslo Study – How Autonomous Cars May Change Transport in Cities